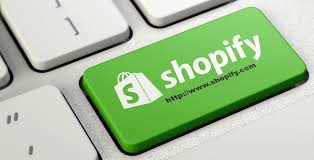 Do you want to earn online through an online store? Shopify is a platform that helps you to run a business and make a lot of money sooner than you can imagine. Here, you can sell everything including physical products such as clothes and accessories. Furniture, software applications, educational courses; each and everything can be handled and traded here.
There are many ways to start your store with Shopify and below, I will walk you through some of the easiest ways to create an online store.
1/ A perfect name
A name is an identity. A unique name does much to attract prospects and increase your sales volume. When a buyer is attracted by the name, he'll likely buy more from your store. But as you seek to make it unique, don't forget to keep the name simple and classy. You can also use some online business name generating apps to get an appropriate one.
2/ Registration
Registration is a must! Without registering your store, you won't be able to earn or even sign up. It's so simple that after a few clicks you become the full operator of your own store. Visit Shopify.com, and click "Get started". Then, enter your email, password, store name, and click "Create your store" and voila!
3/ Theme
A theme is first impression a customer gets when they click on the online store. Therefore, try to put up a simple but creative and soft theme. Some recommended themes include Simple, New Standard etc. Once you have got your desired theme, you will click on the "Start with this theme" to get started but if in case you change your mind then go to Online Store → Themes → Customize Theme. All the relevant themes are placed at the sidebars so if you ever get a feeling to change, you are free to do so.
There are two great places where you can find awesome Shopify themes.
Free and Paid
Only 65 themes
themeforest.net web developers community
4/ Adding a logo
The logo is one of the most important things to be added to your online store. However, be very careful when choosing it because it reflects your brand. If you don't possess enough skills on creating one, then visit Shopify Logo-Maker (or logo maker app for Android) and test out some designs until you get a matching one.
5/ Standard pages
Content gives information so without content, a store can't succeed. Once you are done creating pages, add relevant content on each and every one of them.
Some of the pages include;
About Us,
Terms & Conditions,
Privacy & Returns Policy,
Shipping & Delivery,
Information,
and Contact Us.
To create a page you simply need to visit → Online Store → Pages → Add Page.
6/ Adding a gateway for payment
Buyers will have to pay online through debit or credit card. These types of payments are known as Shopify Payments.
7/ Adjusting Settings for shipping
Most online stores offer free shipping within the country but when it involves an overseas transaction, the shipping rate is higher. However, for now, it would be better to add a free shipping option but you can change it anytime by Visiting Settings → Shipping.
8/ Billing Information
Before making payments through your online store you'll need to go on the free trial of 14 days. Before you do anything just visit Navigate to Settings → Account and enter your billing information as soon as possible. And just like that, your store is ready
Remember….
You can easily start your online business through the easy steps mentioned above but if you still need some motivation or more info regarding the topic then how about you visit my website at https://mpthemes.net/.
Bonus from me
Use my partner link and get 1 hour of customization service for free (30 usd value)
Create Shopify store
Select theme from Shopify store
Select theme from themeforest.net community